BASKETBALL UPDATES: Today, Friday Nov 13th:, Sr Girls​ Basketball starts at 4:00 followed by ​Sr Boys Basketball at the arena vs Marvell. No vouchers. We will sell tickets at the gate on arrival until we reach our maximum COVID allowance which will be about 400 fans. You will pay at the door, $5 per person. You will only sit in seats that have the "B" or white tape on them. Once you get your seat, only leave your seat to go to the concession stand or the restroom, no roaming. You will enter and exit the Arena only through the front entrance. You will take the stairs, or elevator (for those who cannot take stairs), up to the seating area. Fans are not allowed on the court. The only athletes that get in free to any games, are the athletes playing in the games that day. Jr high girls basketball will travel to Marion to play a game Saturday, November 14th with start time at 12:00 noon. No vouchers will be needed. You will pay at the gate. 7th/8th/9th boys home basketball games against Marion for Saturday, November 14th have been CANCELLED.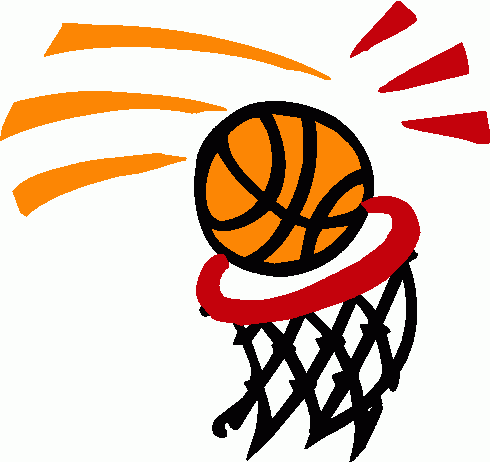 ATTENTION ELEMENTARY SCHOOL PARENTS: We have Parent Teacher Conferences on Thursday, November 19th followed by Virtual Friday on the 20th with no students on campus either day. Therefore to prevent students from having to bring chromebooks to school and back home for one day on the 18th after the quarantine ends, all BES 3rd to 5th grade students will remain virtual until after the Thanksgiving break and will return to campus on Monday, November 30th.

Sr high football is hosting the state play-in round at Haley Field at 7:00. AAA will sell all tickets online. Tickets are $6 each and there is a $1.30 fee for each ticket. None of that fee comes to us and the ticket prices are set by AAA. You will have to show your ticket on your phone to the gate attendant in order to enter the stadium. AAA passes will be accepted if room is available in the stadium. By AAA guidelines NO other pases will be accepted. Faculty and staff IDs will NOT get you in the game. Look over these 3 videos to see How to Buy Tickets, How to Validate Tickets, and learn about Accessing & Sharing Tickets. This is all new to you and us. Make sure you understand all three processes. You will only be allowed to buy two tickets. You will need the ticket link in order to purchase tickets. The link will be emailed to all 9th-12 grade students and all BPS faculty at 9:35 AM today. It will also be posted to all our social media at 9:45 AM today-Wednesday morning. As soon as you receive the link you may start purchasing your tickets until all tickets are sold. Make sure when you get to the game that you follow the validate tickets correctly. If the staff does NOT see you click the ticket off on your mobile device, you will NOT be allowed to enter. Thanks again for your patience during this time of COVID and social distancing.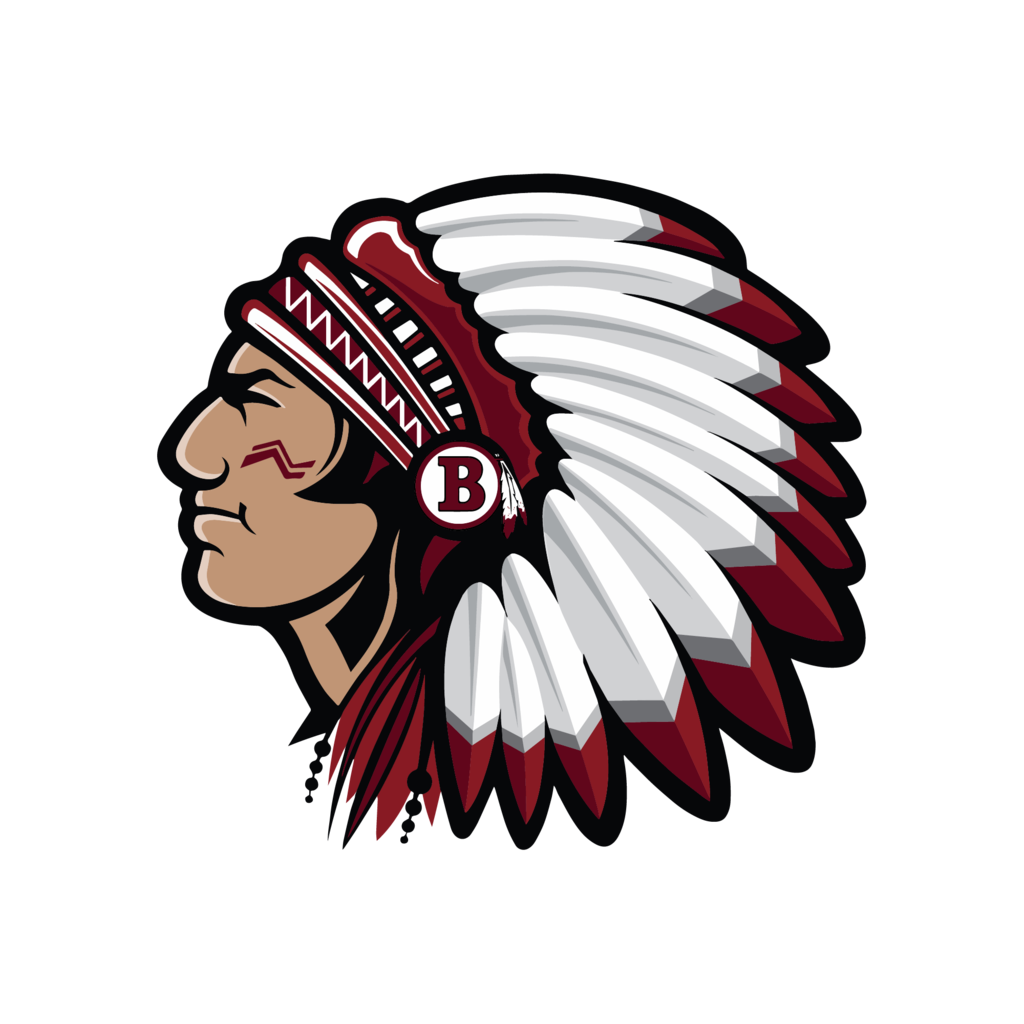 Basketball season is here! Sr Girls​ start at 4:00 and ​Sr Boys at 5:00 this Friday at home vs Marvell in the new arena so they can all go support the football team in the first round of the state playoffs at Haley Field afterward. Go Chickasaws! #ChickasawPride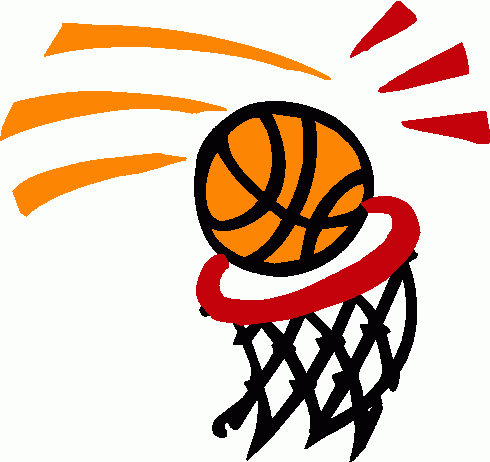 7th grade and Jr high girls basketball will play home games against Annie Camp starting at 5:30 tonight in the new arena. Vouchers will not be needed. You will pay at the door, $5 per person. You will only sit in seats that have the "B" on them. Once you get your seat, only leave your seat to go to the concession stand or the restroom. You will enter and exit the Arena only through the front entrance. You will take the stairs, or elevator (for those who cannot take stairs), up to the seating area. Fans are not allowed on the court. Thank you for helping to keep fans and players safe while enjoying games!
Attention Football Fans: All tickets and vouchers for the Blytheville/Rivercrest game tonight have been sold or handed out. Blytheville fans please do not show up at the game without a ticket, you will not be allowed to enter. Rivercrest fans do not show up without a voucher(you will need to have a voucher in order to pay your $5 to enter.)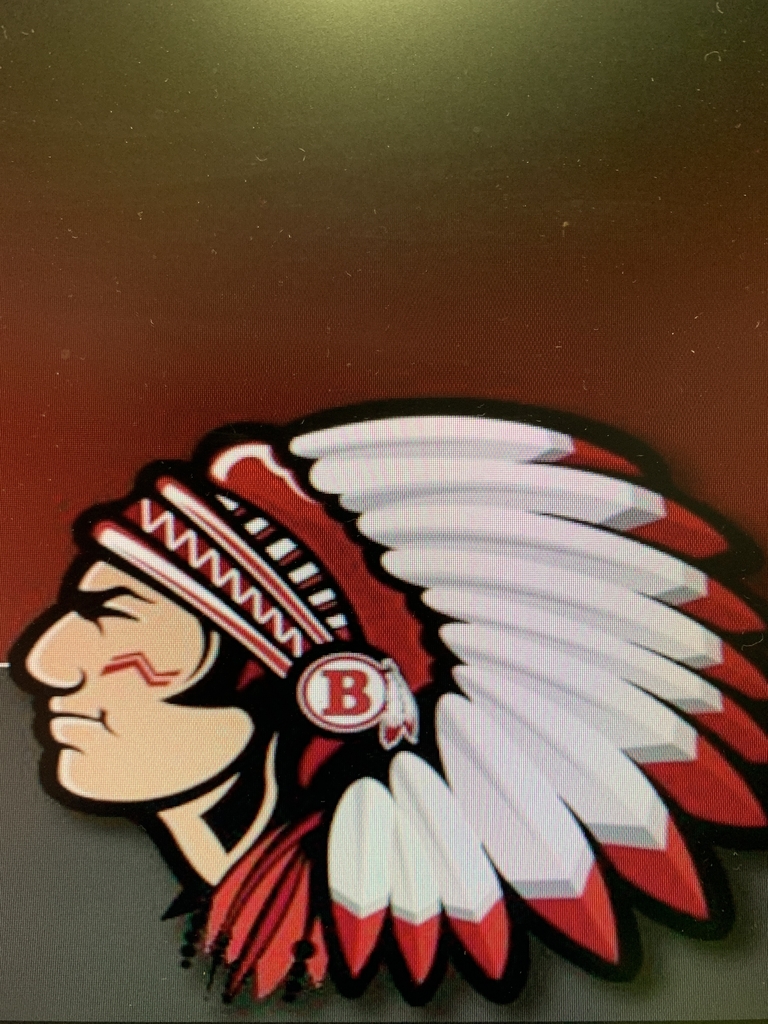 Attention BES Parents: Due to positive cases of COVID-19 and probable close contacts in staff Blytheville Elementary School will pivot to Virtual Learning beginning tomorrow, Wednesday, November 4th. Students will return to On-site Instruction on Wednesday, November 18th. BES 3rd, 4th, and 5th grade students may pick up Chromebooks tomorrow (Wednesday) between 10:00am and 3:00pm at the cafeteria door.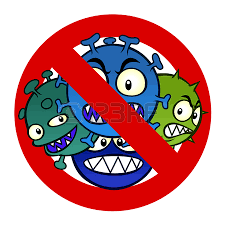 Friday November 6th Football BHS vs Rivercrest at 7:00 at home. Tickets will be pre sold for this game, $5/person. Please bring correct change for all ticket purchases. Sr high football, cheer, and band will be allowed to buy tickets Wednesday afternoon at practice. Tickets will be sold to Sr high students and staff Thursday morning 7:45-9:45 at the BHS lobby, referral room, and Mr. Davis' office. BHS Virtual students can buy tickets from 7:45-8:45 Thursday in the BHS lobby. If there are still any tickets left after that, they will be sold to the community in the BHS lobby Thursday 11:30-12:30. Masks must be worn to enter the school lobby. There have been a few counterfeit tickets used at previous games. Be very careful if you buy tickets from someone other than a school employee at the designated times. Any counterfeit tickets we receive at future games will be confiscated and the holder of said ticket will be denied admittance. We apologize for any inconvenience that we have had during the football season because of the COVID guidance. Remember while at the game skip every other row and don't sit on the bleachers where the black tape is at.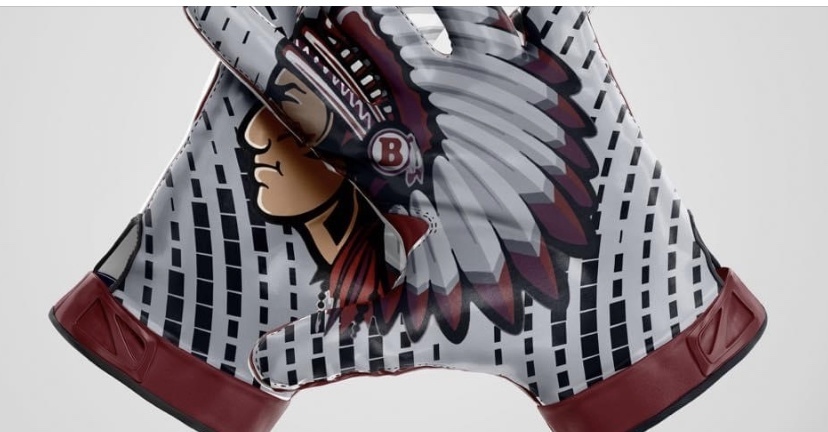 Don't forget to listen to the Live Feed to hear the Chickasaws tonight at 7:00 as they travel to Pocahontas. Here is the link
https://youtu.be/reB5hg5V2IM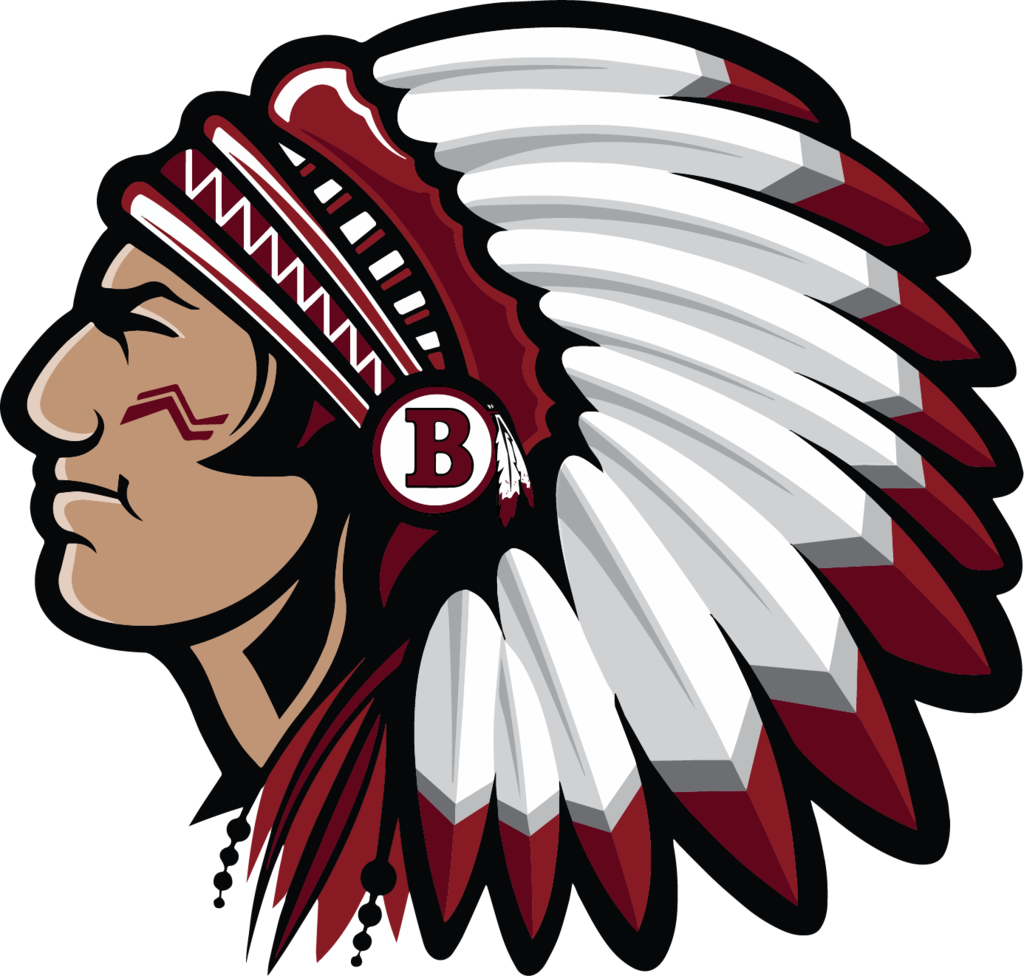 Attention Tenaris Parents! The Tenaris Afterschool Program K-5 will not meet next week, November 2nd -6th because Blytheville Primary School will be Virtual for the week.

Due to positive cases of Covid-19 and close contacts to positive cases, Blytheville Primary School K-2 will remain virtual for one more week (Monday, November 2nd to Friday, November 6th). All other schools will be face to face again starting Monday, November 2nd with the exception of the 3rd grade which has one more day of quarantine and will return on Tuesday, November 3rd..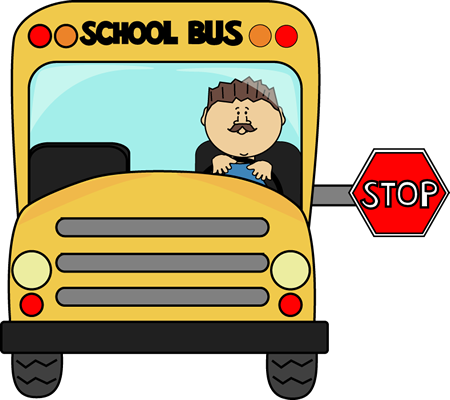 There are 2 nights of football this week. Thursday night, Oct 29th, our 7th grade play at home against Pocahontas starting at 5:30. Gates will open at 5:00. The Jr high game will immediately follow the 7th grade game. No vouchers will be needed for these games. Just pay $5 at the gate to cover both games. Friday night, Oct 30th, Our BHS Sr Chickasaws will play at Pocahontas starting at 7:00. Vouchers will be required to be able to purchase tickets at Pocahontas. Vouchers will be given to football players at practice Tuesday afternoon. Vouchers will be given to students, faculty, and community members Wednesday at the BHS lobby on Tenth Street 11:00-3:00. If there are any left over they can be picked up at the BHS lobby Thursday 9:00-3:00. Also anyone who still has tickets for the cancelled Blytheville/Gosnell football game will have one more chance to get a refund for those: this Wednesday 11:00-1:00 in the BHS lobby on Tenth Street. Thanks for all your support.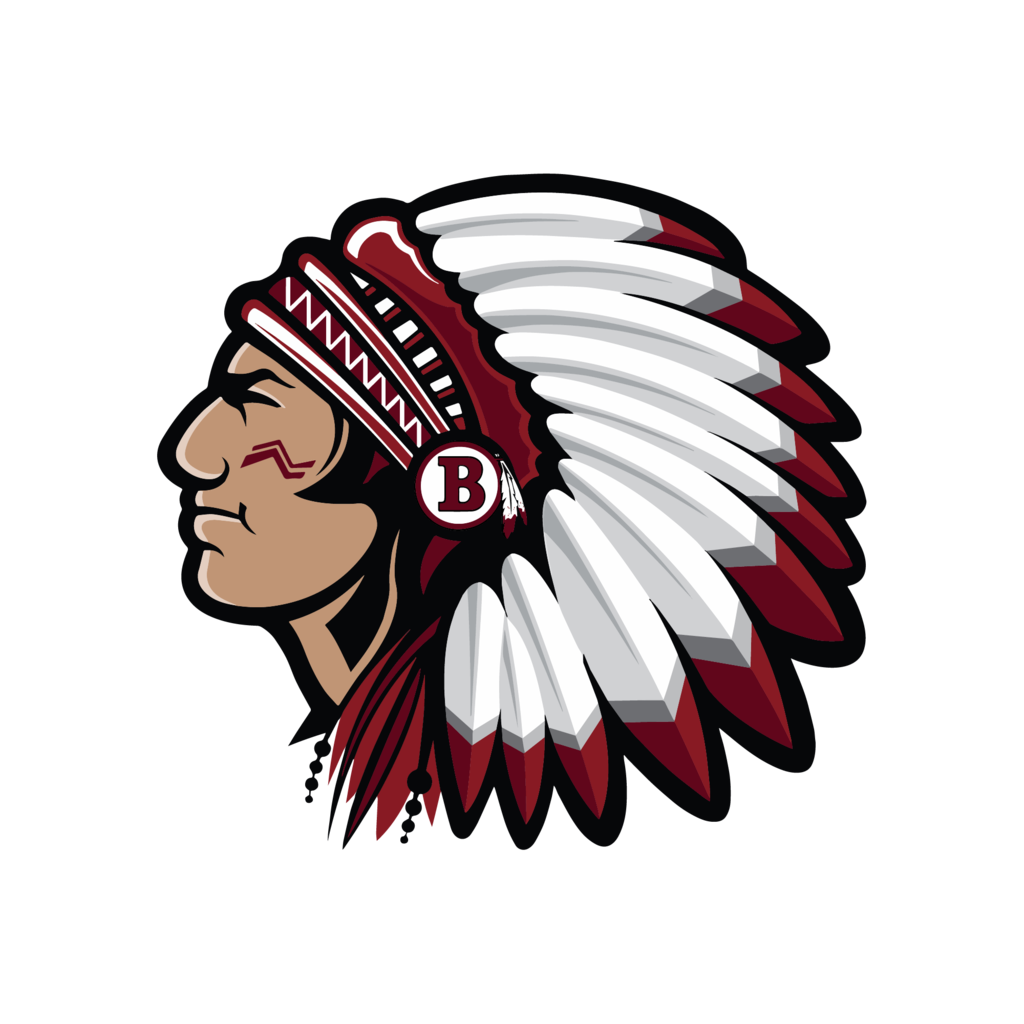 Great meeting today with the Blytheville Middle School Guiding Coalition reviewing new learning from teachers attending the PLC Conference with Tim Brown! The enthusiasm was obvious and they are ready to move forward by learning by doing. #GoalSetting #SolutionTree #MissyWalley #PLC4AR #atplc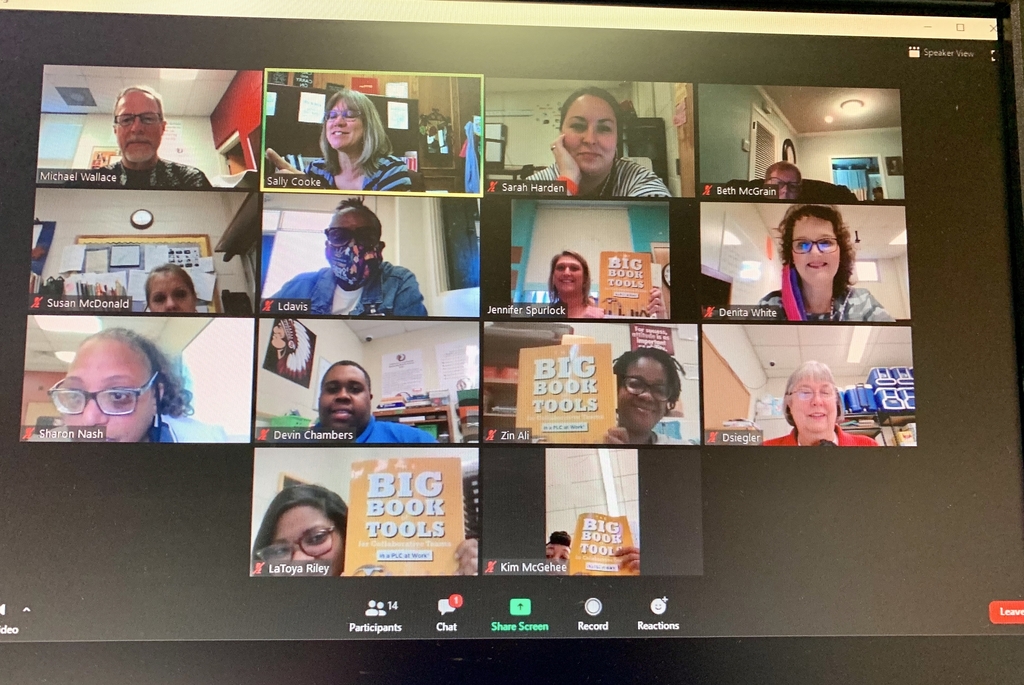 When the Blytheville/Gosnell football game was cancelled last Friday about half of the tickets were refunded Friday afternoon. We will also give out refunds tomorrow, Tuesday, 11:30-1:00 in the BHS lobby and again 3:00-4:30 Wednesday afternoon, also in the BHS lobby. Please bring or send your tickets at one of those times.
Starting Monday, October 19th Blytheville Child Nutrition Department will have pickup of both breakfast and lunch for all Blytheville school district students. Meals can be picked up at all four campuses from 10:30-11:30 daily.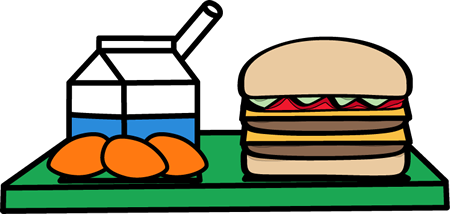 Blytheville School District will be pivoting to virtual instruction for all students in K-12 starting Monday, October 19th through Friday, October 30th due to multiple positive cases and probable close contacts associated within the district. All buildings will be closed on Monday, October 19th for deep cleaning and staff will report to campuses on Tuesday, October 20th. Chromebooks for students in grades K-5 will be distributed on Tuesday between 10:00 am and 3:00 . Any students or staff who have been personally impacted have been contacted .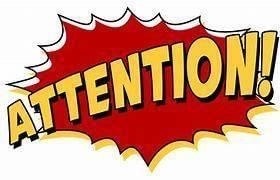 Refunds available today for the cancelled game.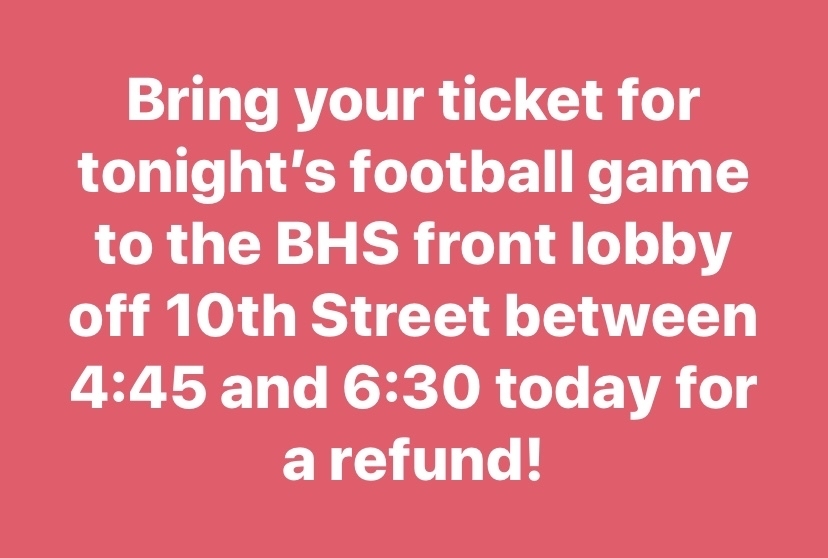 Tonight's Blytheville vs Gosnell Senior High football game has been cancelled due to COVID. We are sorry for any inconvenience this may cause.