Blytheville School leadership participated in a Community Strategic Planning event with MCEOC and community members on July 29th. The goal is to identify growth opportunities for the district and community partners. We looking forward to better serving our students and community.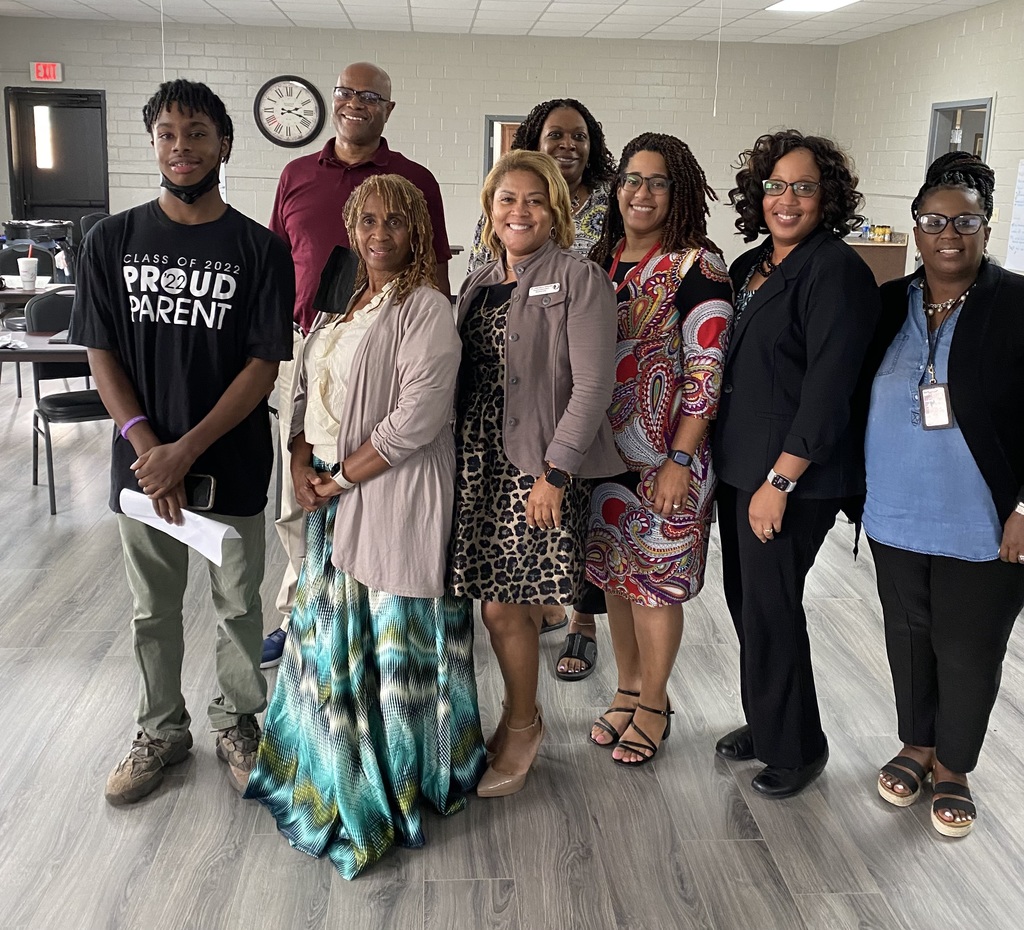 Please join us for the Blytheville School District Back to School Bash on August 4th from 10:00 AM- 2:00 PM. The event will take place at the Chickasaw Arena. There will be food, blow ups, and informational booths. We hope to see you there!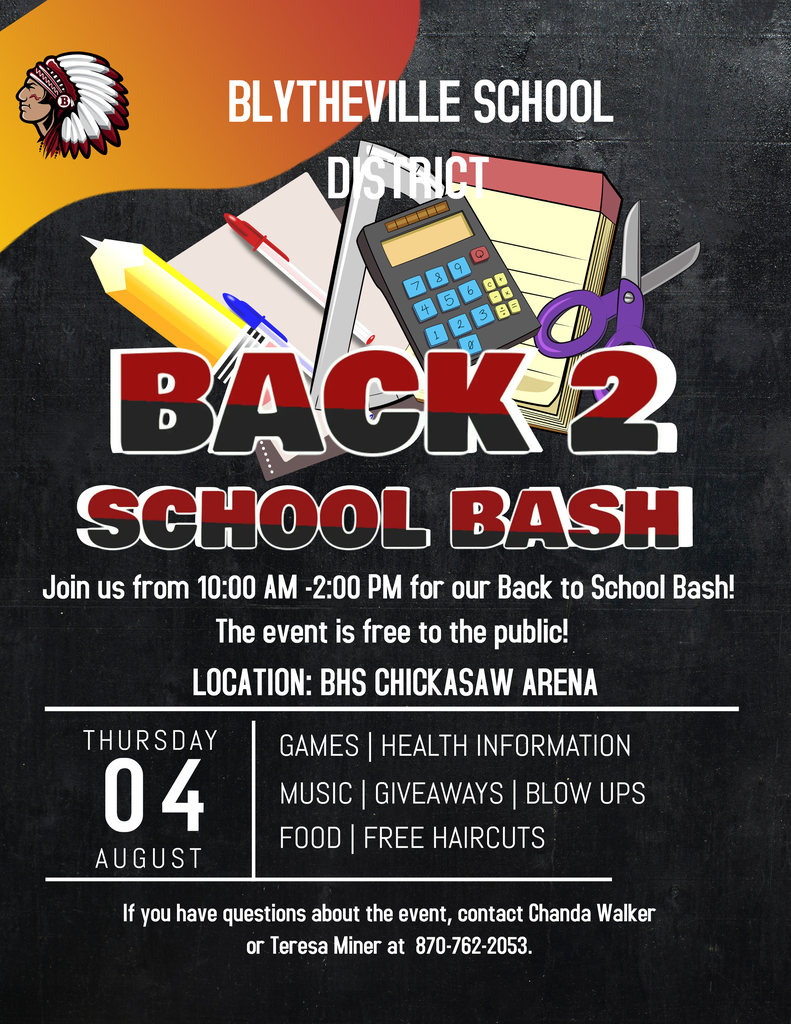 Join us for the Blytheville Primary Open House on August 2nd from 4:00 PM-6:00 PM . This is a great way for you to meet you child's teacher and drop off any school supplies. We can't wait to see you all as we kick off this amazing 2022-2023 school year.


Blytheville Odyssey of the Mind teams are headed to OM World Finals in Ames, IA. Thanks to all of our supporters who helped to make this possible.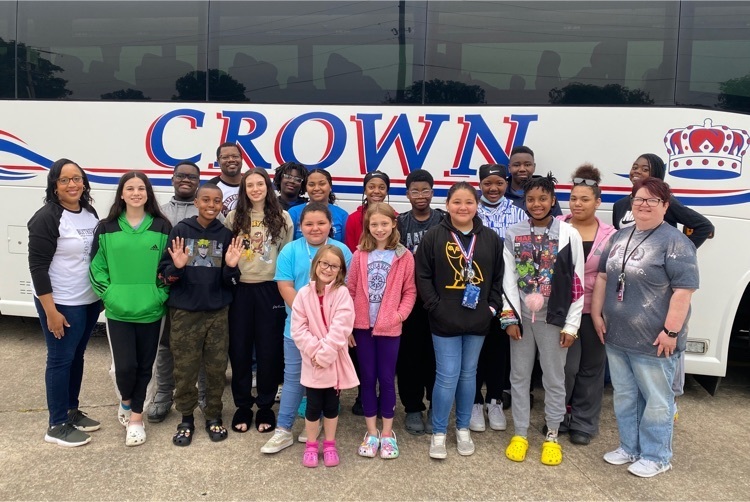 Due to inclement weather, the BHS Graduation has been moved to Chickasaw Arena. The ceremony will begin at 7:00 PM. Tickets are not needed. Balloons are not allowed in the arena.

Blytheville School District is currently taking applications for Special Education Teacher. Candidates should have a minimum of a Bachelor's degree from an accredited college or university. For more information, contact Jean Cole, Special Services Director (870) 762-2053.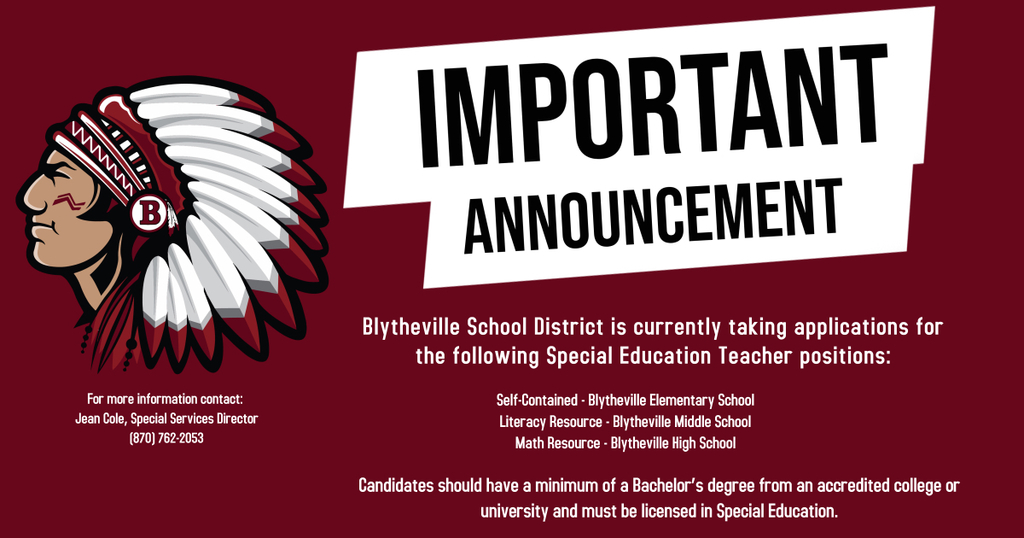 Blytheville High School is hosting a Blood Drive on Tuesday, May 10, 2022 from 9:30 AM - 1:30 PM. If we collect enough pints of blood, one student could win a $250 scholarship. We need at least 25 appointments to hopefully get the 18 pints needed to be able to give this scholarship. Parents of high school students are welcome to donate. The drive is visible on the Red Cross Blood Drive app or you can use this Google Form Link to sign up.
https://docs.google.com/forms/d/e/1FAIpQLSdey42ZRKOYadw3Itb9aH9Dxp14kkke-tOlw-5H8MfdLw-o6w/viewform

On Thursday, April 28th, the Blytheville Board of Education approved the 2022 - 2023 calendar. Students will start school on August 8, 2022. This calendar can also be found on the district website under the events tab.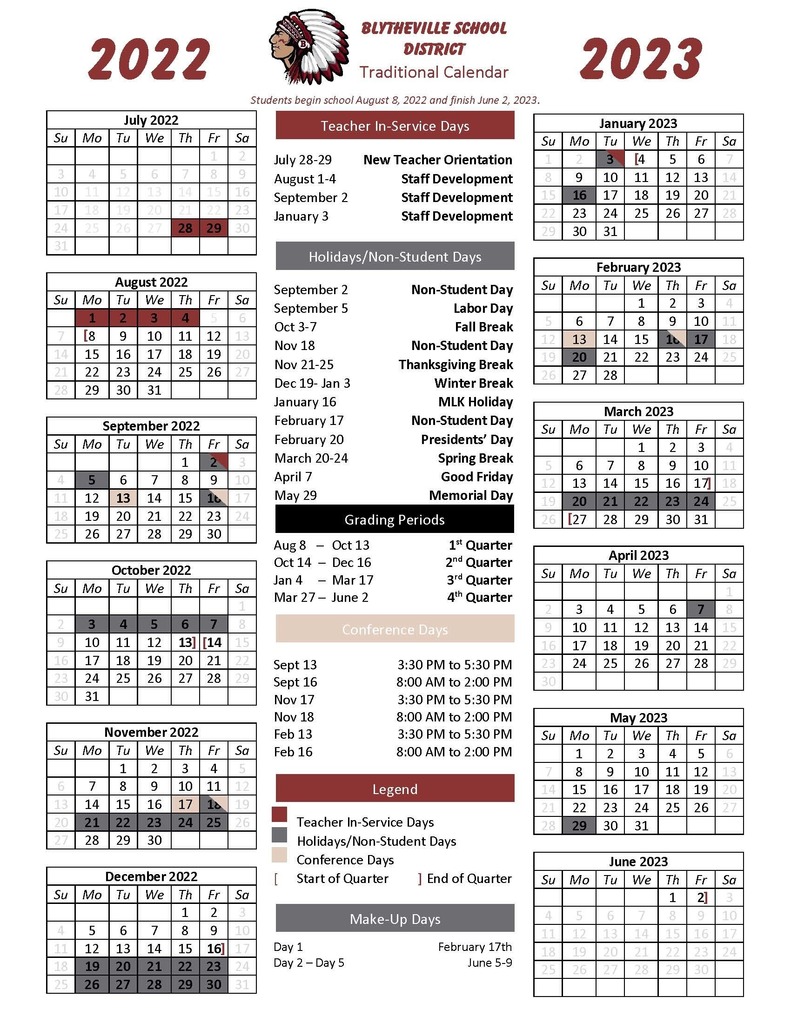 The Tenaris Summer Program will take place June 6th - June 30th, Monday-Thursday, 8:30-11:30 a.m on the campus of Blytheville Primary School. It is open to students entering Kindergarten through 6th grade. Students must be registered in the Blytheville School District. Interest forms were sent home with students on April 29th. When students return them, they will receive an application. Spots will be filled on a first come, first serve basis. Bus transportation to and from the summer program will be provided to students entering grades 1-6. Those students entering Kindergarten will have to be car riders. Students will receive breakfast and lunch.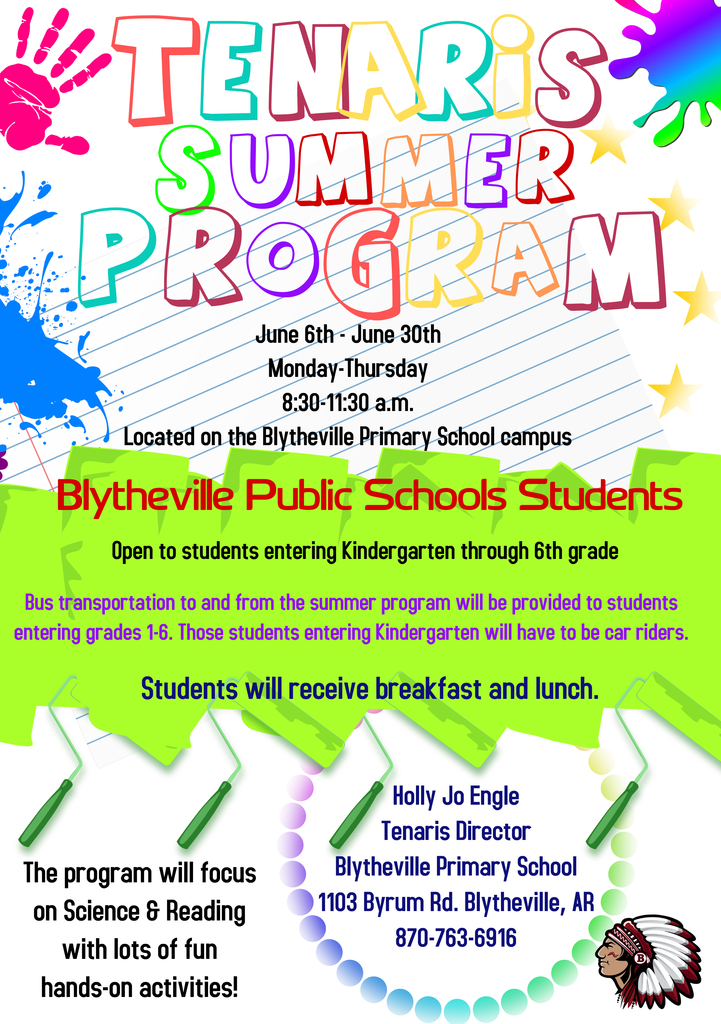 BHS Principal, Jennifer Blankenship received the Mississippi County Regional Chamber of Commerce Citizen of the Year Award at the Annual Chamber Banquet. We salute you for your dedication and service to the Blytheville School District!

The community is invited to meet the new Superintendent of Blytheville Public Schools, Dr. Veronica Perkins. This drop-in event will be held at Arkansas Northeastern College in the Nucor Community Room located in the Center for Allied Technologies on April 20th from 5:00-7:00 PM.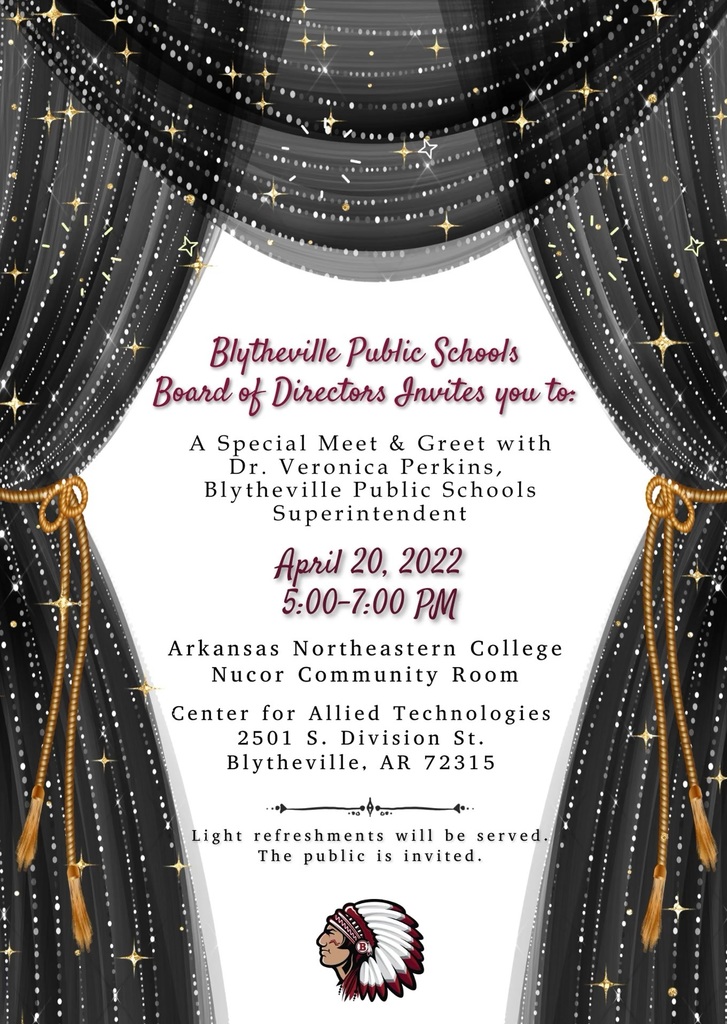 March is National Reading Month, and this month's RISE Arkansas newsletter is to motivate everyone of all ages to read every day. Reading is fun and has many benefits, regardless of your age, such as increased cognitive function, memory, vocabulary, empathy, and decreased levels of stress. This month, we will celebrate reading and provide lots of ways you can enjoy reading with your family. Included is a Monthly Family Fun Calendar. You can print page 4 and take the RISE Reading Challenge at the end of March by scanning the QR code. There is another fun printable on page 3. Click on the list of fiction and nonfiction books from the newsletter and take it to the library the next time you visit. Use this link below to share with others on digital formats.
https://sites.google.com/dawsonesc.com/risearkansas/rise-newsletter

Due to inclement weather, Blytheville School District will take A. M. I. Day 10 on Friday, Februrary 25, 2022. The safety of students, parents, and staff is our first priority. Please make plans to keep students home and complete the assigned A.M.I. work.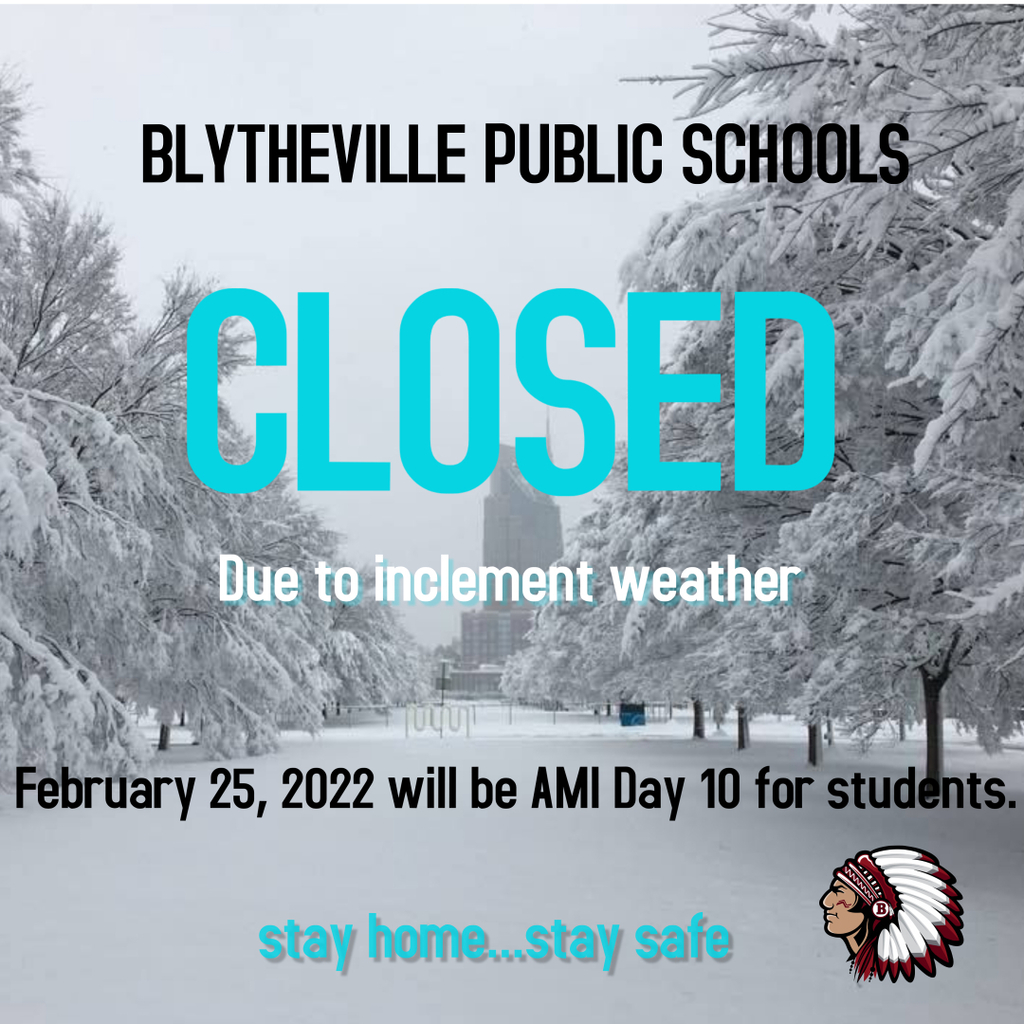 Due to inclement weather, Blytheville School District will take A. M. I. Day 9 on Thursday, Februrary 24, 2022. The safety of students, parents, and staff is our first priority. Please make plans to keep students home and complete the assigned A.M.I. work.

Due to the threat of inclement weather, Blytheville Schools will dismiss today, February 23rd at 1:00 PM. Please prepare for early dismissal. The safety of students, parents, and staff is our first priority.

The Blytheville School District is currently monitoring the possibility of a winter weather event. Contingent upon this possible inclement weather, please have plans in place for your children in the event we have to dismiss early today.

The Tenaris Academic Excellence Afterschool Program is cancelled for today, February 22, 2022.

This is a reminder that school will not be in session for students on Friday, February 18th due to professional development for teachers. Also, school will not be in session on Monday, February 21st for staff or students in observance of President's Day. School will resume on Tuesday, February 22nd.

As the Interim Superintendent of the Blytheville School District, I would like to thank everyone for their participation in the recent superintendent search focus groups. I would also like to thank those that completed the surveys. Together we can work to select a candidate that will have a positive impact on our schools and our community for many years to come. Thank you for your commitment to Blytheville. Working together, we can accomplish great things! Respectfully, Mike Wallace