The Blytheville School District's teachers of the year for 2015-16 include (from left) Gloria Richardson, Ben Fisher, Eileen Garris and Brittany Nettles.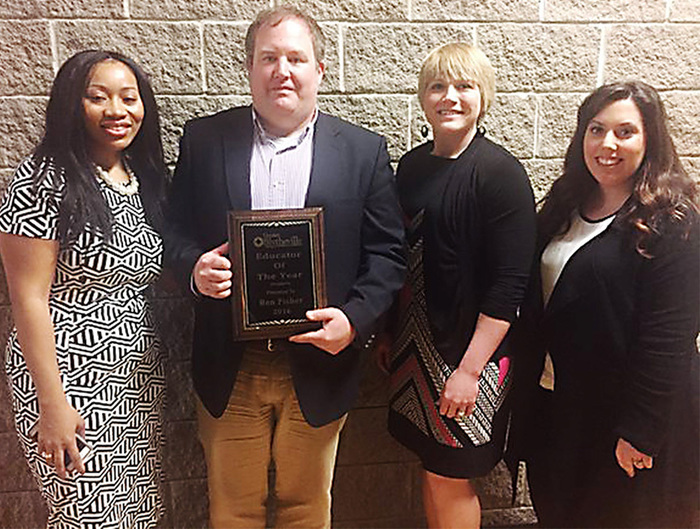 The Blytheville Chickasaws (0-2 AAAAA-East, 3-3 overall) were beaten twice at Wynne in their conference opener, losing 10-0 in five innings each time.

The Blytheville Lady Chickasaws dropped 10-0 and 19-1 AAAAA-East decisions at Wynne on March 15 in their first actual games of the season.

5:30 PM BSD School Board meeting, BHS library

7:00 PM - 9:00 PM BMS PTO Christmas Dance (cafeteria)

5:00 PM BHS Girls, BMS 7th-8th Girls BB, Rivercrest (BHS Gym)